Magnetic Roller Separator Manufacturer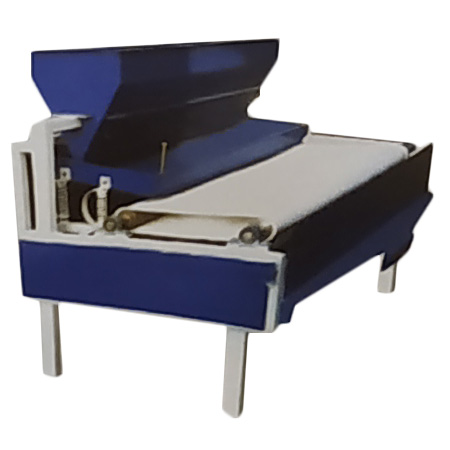 Inquire Now
Backed by expert professionals, Gayatri separation is a leading
magnetic roller separator manufacturer,
supplier and exporter in India. We have developed high intensity based permanent magnetic separator with ultra modern technology to be used in various industrial based applications. Our high intensity magnetic roller separator is used to remove iron or paramagnetic impurities from the flow material.
The magnetic roller separator is ideal solution for many industrial and commercial applications. It can develop upto 15000 gauss value on poles and its magnetic poles can separate and trap every fine magnetic impurity. Thanks to self cleaning feature which enable it for continuous production line. Magnetic roller separator is available in various stages as per required flow rate, magnetic impurity and type of product. It is also used for removing soil particles and stones in grains as known as Magnetic destoner.
They are used in various industrial mineral applications such as ceramic raw material beneficiation, manganese ore beneficiation, diamond ore beneficiation, quartz cleaning, bauxite upgrading, graphite upgrading, metal recovery from slag, ferrous silicates removal from limestone and also used in food industries for removing mud balls. Our product range comprises of Magnetic destoner, Vibro screen,
Suspension magnet,
Magnetic grill, Drawer magnet, Magnetic pulley, Plate magnet and many more.
Our high intensity magnetic separation consist roller assembly of high energy rare earth neodymium permanent magnets which is responsible for generating magnetic field gradients. It uses an electro magnet to produces magnetic field. Under this magnetic field, high and low both types of magnetic contamination can be removed easily. These highly durable magnetic roller separators are fitted above the conveyor belts. When feeder discharges the flow material on the conveyor belt, the magnetic particles adhere to the conveyor belt while non magnetic materials fall free at the conveyor end. Known as leading
magnetic separator manufacturer,
we offer exclusive range of magnetic separation products to our respected clients as per given specification and requirement.